Posted on Friday, March 01, 2019 10:00 AM
Did you know the Village People perform their 1978 disco hit Y.M.C.A every day at CHEO?
Young man, there's no need to feel down…
I said young man, pick yourself off the ground…

It's fun to stay at the Y.M.C.A.
It's fun to stay at the Y.M.C.A.
Thanks to the creative work of Darryl Cameron and Marc Bergeron in Clinical Engineering, you can hear the Village People, the Jackons, Kool and the Gang, Fats Domino, Captain and Tenille and more in the Ophthalmology Clinic...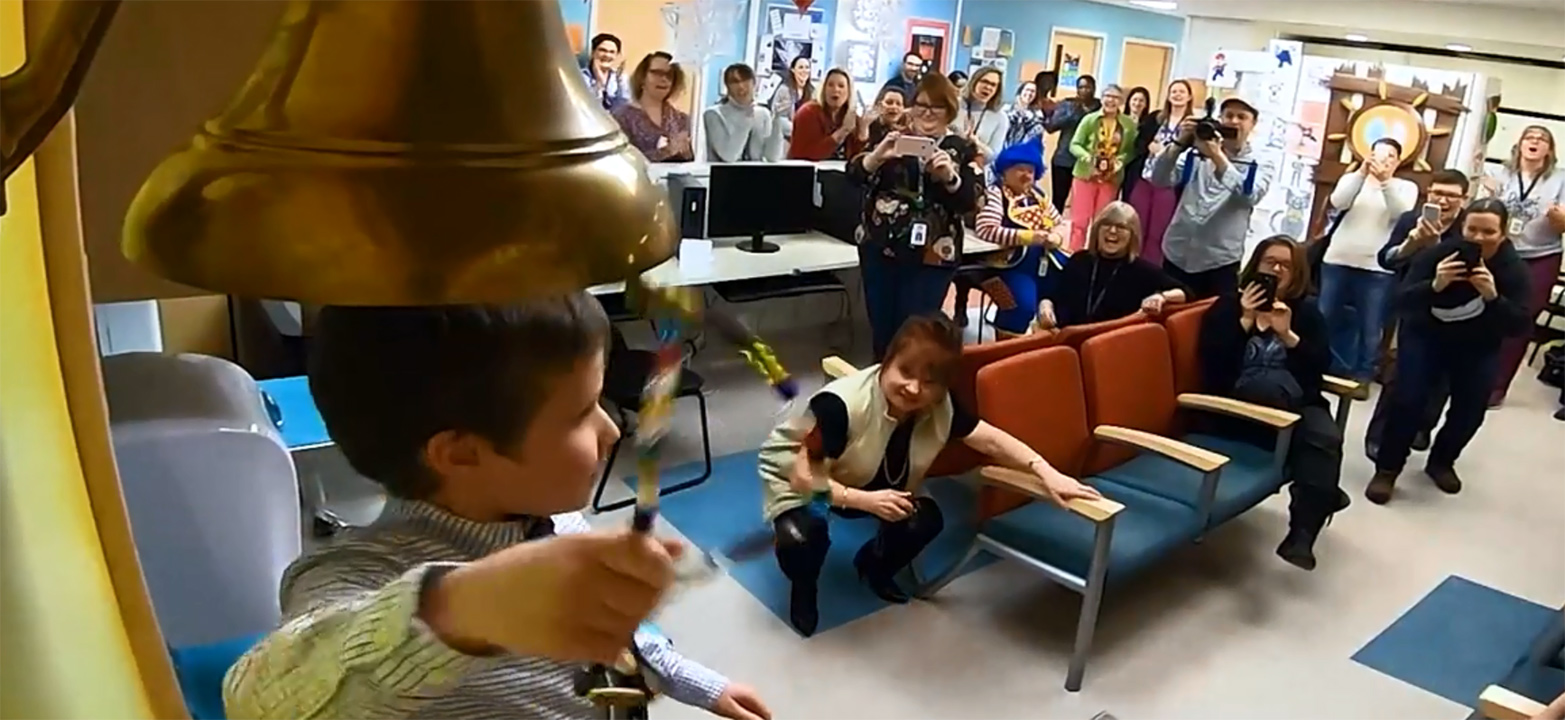 Posted on Wednesday, February 13, 2019 05:03 PM
It was a really special day for Joshua today, and not because it was a snow day. He rang the bell at CHEO to mark the end of his 3.5 years of treatment for leukemia.
So happy for him and his family.
Congrats from the whole CHEO team!
Open external page https://www.youtube.com/embed/mkpcII__M4M?wmode=transparent